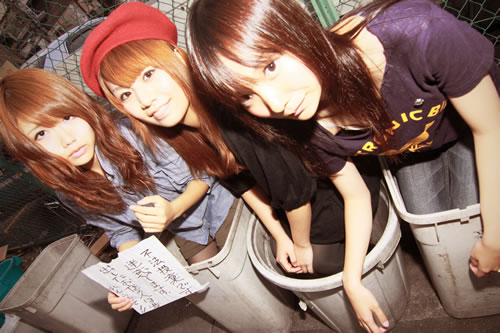 Nihon Madonna (or Madonna Japan) 日本マドンナ are Japanese 3 piece all girl teenage punk band formed in March 2009 comprising of  So あんな on bass,  Marina 19, まりな (gutiar and vocals)  and Satoko 17, さとこ (drums).
" Physiology 生理 " is the new single for Ninon Madonna's new mini-album appropriately titled 月経前症候群~PMS~ released earlier this January.
Check out Ninon Madonna's  official website and myspace page.
Posted on Tuesday, January 3rd, 2012
Under: Jpop | 1 Comment »